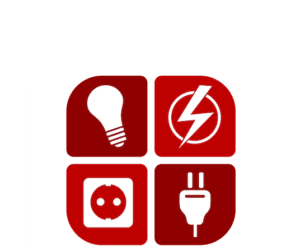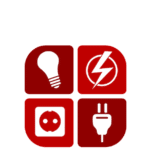 West Palm Beach, Boynton Beach, Delray Beach
Top-Rated Landscape Lighting Installation Services
Alphatec Electric is a top-rated landscape lighting contractor serving Boynton Beach, FL, and the surrounding areas. We specialize in outdoor lighting installation, and our team of highly skilled technicians provides professional and reliable service.

AlphaTec Electric is proud to offer landscape lighting services to all of our customers. Landscape lighting can transform your property from dark and unrecognizable to bright and beautiful, and our professionals welcome the chance to be your partners in helping you make this transformation on your property. When you are looking for an electric company that always puts their customers first, then please contact a representative from AlphaTec Electric.
Landscape lighting is beneficial for your property for many reasons. Lighting placed strategically around your property can add to the ambiance, and to the beauty, of your property. When lights highlight the details of an ornamental tree, outline a sidewalk, circle around some beautifully placed shrubs, or illuminate your home, then the visual appeal is welcoming and peaceful for everyone in the vicinity.
Additionally, landscape lighting adds security to your property. Lights around your place will allow guests to see where they are going at night, as well as provide some illumination for your own visual purposes on a dark evening.
You can trust the lighting experts from AlphaTec Electric to take care of all of your landscape lighting projects. We work closely with our customers, in order to find out what each customer wants for their own landscape lighting. We will develop a design plan that suits your wishes, and we will perform the light installations carefully and efficiently. Furthermore, we are always available to complete any landscape lighting repairs or maintenance services, as well. The technicians from AlphaTec Electric want to earn your loyalty and your trust.
Our goal is to become the electric company that you call upon for all of your electric needs and projects. We are a fully licensed company, and we have a wealth of experience in the electric industry. We always offer free estimates for potential projects, and we look forward to learning all about the landscape lighting project that you have in mind for your property. Please contact us for your landscape lighting questions, or for any other electrical questions, too.
Contact us today for all your Landscape Lighting needs! We proudly serve the greater Palm Beach County area. 
We offer our Landscape Lighting services in the following cities: 
And the surrounding areas! 
Electrical Contractors EC1300389 – Our electricians are licensed and insured. We comply with all local, state, and federal regulations – for our safety, and yours.
These guys are as genuine and caring as they come! We needed them that day and are grateful they could fit us in. Truly a pleasure to work with.
They did an excellent job. Very knowledgeable and friendly. Good rates and communication.
Jeremy L.
Facebook Review
Excellent electrician Very experienced Very fair on pricing Very dependable Quality work and very professional Highly recommend
Landscape Lighting
Done Right.