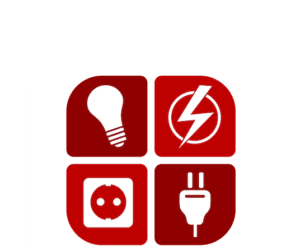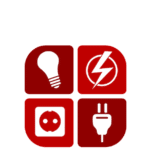 Top Rated Electrician Boca Raton FL
Electrical Contractor Services in Boca Raton & the surrounding areas
Alphatec Electric is a top-rated landscape lighting contractor serving Boynton Beach, FL, and the surrounding areas. We specialize in outdoor lighting installation, and our team of highly skilled technicians provides professional and reliable service.

Electricity can be dangerous to deal with yourself. Whether you are trying to do something as simple as changing a lighting fixture or you have a serious building-wide electrical issue, you can trust your job to the electrician Boca Raton professionals at Alphatec Electric.
We handle all your electrical needs at Alphatec Electric. No job is too big or too small for us and we are happy to help on any size job, in any size building. We treat each job as if it is our biggest job of the year, with the attention-to-detail required of the smallest jobs.
At Alphatec Electric, we know that often, you want a quick fix with your electrical issues. We will always do our best to get the job done as quick as we can for you, so you can return to your day.
We also know that electrical problems can happen any time of day or night. As such, we proudly offer 24-hour emergency services anywhere in the Boca Raton FL area.
Some of our residential and commercial services include:
Building Automation Systems
Climate Controllers
Cost-Effective, Energy-Efficient Technologies
Electronics Diagnostics and Repair
Energy Audits
Panel Upgrades and Services
We have come to be known as an industry leader at Alphatec Electric. This is because our customers know we always provide you with the highest quality service at the lowest possible rates. We will always get the job done right the first time, so you never have to worry about fixing the same problem.
So whether you have a big electrical issue that needs fixing, or you just want some simple upgrades to keep you up-to-date on all the latest cost-cutting technologies, our licensed electrician Boca Raton experts are here to serve you.
You can count on us to keep working until the job is done – and when the job is finished, it will have been done correctly. We are always careful to comply with all relevant codes.
Just as important, though, is our commitment to fairness, the dignity of our customers, honesty, and complete client satisfaction. These qualities are what make our technical expertise actually worth something.
In short, choose Alphatec Electric and choose a Boca Raton Electrician that always works to the highest possible standard. Contact us today to get a Free Estimate on all our high quality electrical services!
State Certified Electrician
Electrical Contractors EC1300389 – Our electricians are licensed and insured. We comply with all local, state, and federal regulations – for our safety, and yours.
These guys are as genuine and caring as they come! We needed them that day and are grateful they could fit us in. Truly a pleasure to work with.
They did an excellent job. Very knowledgeable and friendly. Good rates and communication.
Jeremy L.
Facebook Review
Excellent electrician Very experienced Very fair on pricing Very dependable Quality work and very professional Highly recommend
Boca Raton Electrician
Services Done Right.