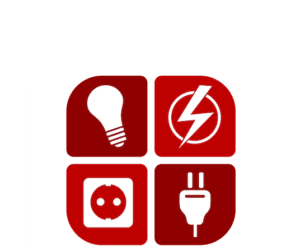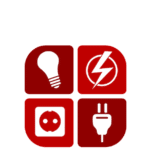 CHRISTMAS LIGHT INSTALLATION
Top Rated Palm Beach Christmas Light Installation Pros
Alphatec Electric is a top-rated landscape lighting contractor serving Boynton Beach, FL, and the surrounding areas. We specialize in outdoor lighting installation, and our team of highly skilled technicians provides professional and reliable service.

The Christmas season is a very special time of year for many people. It's a time for pausing in your everyday routine and basking in the beauty of family, friendships, holiday decorations, and other traditions that are important to you.
One way that many people like to celebrate the holiday season is with decorations and holiday lights. Each year, it appears that the lighting options become more and more creative and plentiful for the Christmas season.
If you would like to enhance your residential or commercial property with holiday lights that will brighten up your wintertime evenings, then the lighting professionals from Alphatec Electric would like to offer our holiday lights installation services to you.
Alphatec Electric lighting professionals have been working in the electrical industry for many years. We offer all types of electrical services throughout West Palm Beach and all of the surrounding communities.
We are fully licensed and we are equipped with thorough industry knowledge and advanced electrical supplies, so we can provide optimal service to all of our customers.
There is no holiday lighting project that is too small or too big for our technicians to perform for our customers that want to showcase their property with brilliant holiday spirit.
Residential & Commercial Holiday Lighting Experts
Christmas light installation can involve many different aspects of your property, including; the roof of your home or business, lights around your windows, doors, walkways, and even on your bushes and trees.
The team members from Alphatec Electric have the experience, ability, and the knowledge to place your lights in the correct positions and light up your property in a way that will be aesthetically pleasing and appealing to everyone who sees them. Furthermore, you can be rest assured knowing that we recognize, and follow, all electrical safety precautions, so your home or business will remain safe throughout the holiday lighting season.
If you would like to transform your property into something spectacular during the holiday season, then please contact the professionals from Alphatec Electric to help install your Christmas lighting features.
We believe that our services can help to relieve some of your stresses during this busy time of year, as well as make your home or business an unforgettable, dazzling sight. Contact us today for a Free Estimate!
Holiday Light Installation Pros
Nobody Beats Our Services
Holiday Light Installation  

Christmas Light Installation  

Professional Lighting Installation Pros

Ceiling Fans

Electric Receptacles 

Landscape Lighting 

Light Fixtures 

New Meters 

Phone & Computer Wiring

Security Systems 

Service Upgrades 

Sub Panels 

Surge Protection  

Switches 

UPS (Uninterruptible Power Supplies)
Electrical Contractors EC1300389 – Our electricians are licensed and insured. We comply with all local, state, and federal regulations – for our safety, and yours.
These guys are as genuine and caring as they come! We needed them that day and are grateful they could fit us in. Truly a pleasure to work with.
They did an excellent job. Very knowledgeable and friendly. Good rates and communication.
Jeremy L.
Facebook Review
Excellent electrician Very experienced Very fair on pricing Very dependable Quality work and very professional Highly recommend
#1 Holiday & Christmas Light Installation throughout Palm Beach County