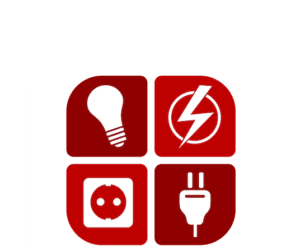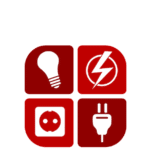 Business Exterior Lighting
Business Exterior Lighting
Alphatec Electric is a top-rated landscape lighting contractor serving Boynton Beach, FL, and the surrounding areas. We specialize in outdoor lighting installation, and our team of highly skilled technicians provides professional and reliable service.

AlphaTec Electric is pleased to offer our commercial customers our services for exterior lighting around your commercial property. We understand that managing your commercial property is a big responsibility, and we want to be your partners in helping you care for your place, with our professional exterior lighting services. If you are in the southern or central Florida area, and you have been looking for ways to enhance the exterior of your commercial property, then please contact our company today. We are excited to hear from you anytime!


If you have been riding around our community during the nighttime hours, then you have probably noticed that exterior lighting sources vary greatly among commercial properties in the area. Some lights are welcoming, pleasing, and bright, while other properties may seem dark and even dangerous to some people. As the owner or the manager of a commercial property, it is important for you to ensure that your place is well-lit, as well as energy efficient, too.


The professionals from AlphaTec Electric have vast experience and understanding of exterior lighting for commercial properties. We have advanced training, knowledge, and access to some of the best equipment in the electrical industry, and we look forward to sharing our knowledge with all of our commercial customers. We work closely with each customer, in order to determine your wants and needs for your exterior lighting sources, and we can design a lighting plan that will benefit your property, your business, and will work within your budget, too.
Top-Rated Business Exterior Lighting
Whether you are interested in complete installation for your commercial exterior lighting system, upgrading your existing lighting system, repair work, or an exterior lighting maintenance plan, we have the services that you are looking for, and we welcome the chance to share our expertise with you. There is no project that is too big or too small for us to handle.


For all of your commercial exterior lighting services, or for any other type of electrical service, please contact an AlphaTec Electric representative today. We look forward to hearing from you anytime of the year!
Electrical Contractors EC1300389 – Our electricians are licensed and insured. We comply with all local, state, and federal regulations – for our safety, and yours.
These guys are as genuine and caring as they come! We needed them that day and are grateful they could fit us in. Truly a pleasure to work with.
They did an excellent job. Very knowledgeable and friendly. Good rates and communication.
Jeremy L.
Facebook Review
Excellent electrician Very experienced Very fair on pricing Very dependable Quality work and very professional Highly recommend
Business Exterior Lighting
Done Right.