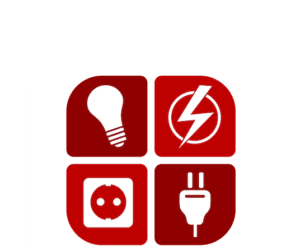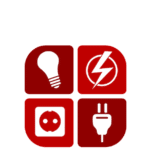 Top Rated Solar Panel Installation Pros
Alphatec Electric is a top-rated landscape lighting contractor serving Boynton Beach, FL, and the surrounding areas. We specialize in outdoor lighting installation, and our team of highly skilled technicians provides professional and reliable service.

If you have thought about saving the environment, you must consider installing solar panels. With the world's resources running out, it is the best step for the future. Not only will switching to solar power help save the environment, but it will also help you save up on utility bills.
What is stopping you from making the switch? Get solar panel installation today. But keep in mind you need experts to help you with the installation. Solar panel installation is not everyone's cup of tea. There are several things you need to put into consideration, and then you need to be very conscious of the installation. Therefore, only get help from the experts in the business so you can enjoy solar power for years to come.
Residential & Commercial Solar Panel Experts
Alphatec Electric is customer centred company. Our services are designed to keep the needs of our loyal customers in mind, and we take great pride in offering electric installation services that are hard to find elsewhere.
Whether you need commercial or residential solar panel installation, you can count on our experts to deliver what you want. We have worked in the field for several years and know what you need. Our years of experience help us improve our services and satisfy customer expectations.
We first begin by reviewing your site and asking about your expectations with the installation. Then our experts work hard to come up with a design for the panel installation along with the decisions as to what type and size of the panel will be a great fit for your business.
Once you approve the plans, our electricians will start working on your project right away so you can start benefiting from solar power as soon as possible. Our commitment to your project will show through the services we deliver! You can trust us for a smooth and error-free installation.
The biggest priority for Alpathec Electric is its customers. We take no risks when it comes to our reputation. If you want our electricians to install solar panels, you only need to request a free quote. The free quote will give you an estimate of what the installation might cost you and how we will go about it!
Let's get in touch today!
We offer our Solar Panel Installation services in the following cities: 
And the surrounding areas! 
Let's get in touch today!
Electrical Contractors EC1300389 – Our electricians are licensed and insured. We comply with all local, state, and federal regulations – for our safety, and yours.
These guys are as genuine and caring as they come! We needed them that day and are grateful they could fit us in. Truly a pleasure to work with.
They did an excellent job. Very knowledgeable and friendly. Good rates and communication.
Jeremy L.
Facebook Review
Excellent electrician Very experienced Very fair on pricing Very dependable Quality work and very professional Highly recommend
#1 Holiday & Christmas Light Installation throughout Palm Beach County