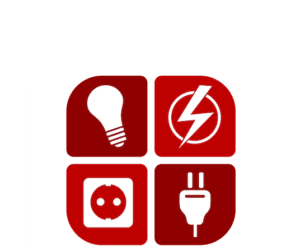 Solar Panel Installation Aberdeen FL
Searching for Aberdeen Solar Installers Near Me?
At Alphatec Electric, we specialize in solar panel installation in Aberdeen, FL. Our team of experts is dedicated to providing the highest quality installation services, using the latest technology and techniques to ensure your satisfaction.
The ability to save money on monthly energy bills is one of the big reasons why homeowners in Aberdeen, FL choose to get solar panels installed on their home. In terms of finding Aberdeen solar installers near me, you want to go with a company that not only possesses the knowledge of installing solar panels on properties, but has a proven track record of success with clients. This is where Alphatec Electric shines. We have over 40 years of experience working with solar panels.
There are three main types of solar power you can get for your home. The first two options are known as grid-connected panels. Grid-connected panels can either have batteries or no batteries.
Panels that don't come with batteries are usually the most popular among homeowners in Aberdeen, Florida. This type of solar power is connected to the local utility electrical grid. When it needs more power, it will get it from the grid. The downside to choosing this form of solar power is that you won't have any power if the local utility grid goes out. This can be a major deterrent during bouts of bad weather, especially if you don't have a generator to rely on.
Solar that is connected to the grid, but has batteries is more reliable because if the grid goes out, the power in your home can remain on. Because of this extra cushion of security it provides, this type of solar is usually more expensive than those without batteries. Furthermore, this is generally recommended for commercial businesses that would rely on ongoing power in the case of an emergency, such as medical facilities.
The last option is called an off-grid system. With this, you usually need to have a strong idea of how much electricity your home normally needs, as the solar energy will store its own power.
With the help of your solar panel installation contractors, you'll be able to determine which type of solar power is right for your home and budget. Call the residential solar installation crew at Alphatec Electric to get started: (561)-944-3496.
Professional Solar Power Installation in Aberdeen, FL
In addition to there being different types of solar power for your home, there are also different types of solar panels you can get installed. The most common types are thin film, PV panels, and solar thermal panels.
Just as the name implies, thin film panels are very thin, so they tend to lay much flatter and lower to your roof than other types of panels. These panels tend to have lower efficiency, so you will need to get more installed compared to the other two types of solar panels.
PV panels, or solar photovoltaic panels, are the most popular types. These usually have higher efficiency of around 20 percent and can maximize the amount of power going to your home. These are chunkier than the thin films, but also give you the most value for your money.
Last but not least are solar thermal panels. These are used to generate and transfer heat, mainly to heat up water. As such, these are usually recommended for lowering your gas bill, as these panels aren't designed to do anything with electricity. Don't type "solar panel installation Aberdeen FL" into Google to determine what's right for you. Instead, contact Alphatec Electric to determine the right kind of solar panels for you.
Top-Rated Solar Installation Aberdeen FL
The next time you're getting ready to search for solar panel installers near me on Google, give the team at Alphatec Electric a call for a free quote on your solar panel installation.
With many types available, we will work with you to ensure that you're getting the right one fitted on your home. We will come out and assess your roof to determine the best method of installation and then develop a design before installation. Alphatec Electric is your go-to source for all things solar panels. You can depend on us from start to finish.
State Certified Electrician
Electrical Contractors EC1300389 – Our electricians are licensed and insured. We comply with all local, state, and federal regulations – for our safety, and yours.
These guys are as genuine and caring as they come! We needed them that day and are grateful they could fit us in. Truly a pleasure to work with.
They did an excellent job. Very knowledgeable and friendly. Good rates and communication.
Jeremy L.
Facebook Review
Excellent electrician Very experienced Very fair on pricing Very dependable Quality work and very professional Highly recommend
Highly Recommended Solar Installation Contractors in Aberdeen, FL
When you Google "solar panel companies near me" and find Alphatec Electric, one of the first things you'll see are our reviews.
We're so thankful to our customers for sharing their positive experiences with us. We take great pride in providing the very best solar panel installation, guidance, and customer service to our clients within Aberdeen, Florida. We welcome you to check out our reviews to see what clients are saying about us.
With every home we install solar panels at, you can trust that we'll treat it the same way we would our own home – that is with the compassion, skill, and expertise that ensures the job is done right, every time.
Call Today for the Best Solar Installation Company in Aberdeen FL!
When you're in the market for a solar installation company, you want to guarantee that you're going with solar installation contractors who know what they're doing and can get the job completed safely and efficiently.
Alphatec Electric is the company you can trust for all your solar installation needs in Aberdeen and throughout Palm Beach County, Florida. With decades of experience beneath our belt, we can offer you reliable service from the initial assessment through the installation of your new solar panels. Start saving money today by calling Alphatec Electric for your solar panel installation today: (561) 944-3496.
We look forward to working with you soon!
We also offer a variety of other services such as: