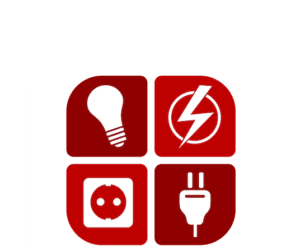 Landscape Lighting Aberdeen FL
Top-Rated Outdoor Landscape Lighting Aberdeen FL
Alphatec Electric is a top-rated landscape lighting contractor serving Aberdeen, FL, and the surrounding areas. We specialize in outdoor lighting installation, and our team of highly skilled technicians provides professional and reliable service.
Professional landscape lighting is an easy way to draw attention to your home, add more security, and increase its value. If you're in the market for a quality landscape lighting contractor that can bring your vision to life, then reach out to the team at Alphatec Electric.
When it comes to outdoor lights, there are not only several types available, but all of them serve a different purpose. String lights, for example, can be strewn along your fence or within your low-hanging tree branches, adding a mystical ambiance to your backyard that's perfect for relaxation and throwing parties.
Spotlights, which are another popular type of landscape lighting, are the perfect addition in front of your house or garden, as they're designed to draw attention to certain areas of your property. Bollard lights help light your sidewalk or walkway so you, your guests, and delivery services can see where they're going, while step-up lights are beneficial for lighting up your stairs so you don't accidentally trip.
Other types of landscape lighting also include floodlights, which light up large areas of your yard so you can see further in the dark, as well as garden lights, and up/downlights. Up/downlights are regularly used to increase security around your yard, which can deter break-ins or acts of vandalism. These can also make it easier for you to see anyone on your property who shouldn't be there.
Professional Landscape Lighting Service in Aberdeen, FL
Installing professional lights on your landscape can be a bit of an undertaking if you try to do it yourself. You have to measure your property, buy the lights, and take the time to install them. If you don't have electrical experience, you may find yourself in a dead end, unable to complete the job.
This is one of the top reasons why hiring a professional landscape lighting service in Aberdeen, FL is so highly recommended. We can complete the job in about a week, including all areas of your property such as the front yard, sides, and backyard. Alphatec Electric offers you the quality, top-notch service, and reliability you need when it comes to landscape lighting.
Contact us today for professional landscape lighting installation services that come highly rated in Palm Beach County, Florida
Searching for Aberdeen Outdoor Lighting Installation Near Me?
Are you searching for a company that can install outdoor lights in Aberdeen, Florida? If so, here's what you should look for.
The right company for you should have readily-accessible reviews on their website, so you can get a better idea of their quality of services. Likewise, they should be able to answer any questions you have about what will look best on your property.
Depending on the size of your property, you may want to add as many lights as possible. Companies who are in just for the money may say yes to that, but at Alphatec Electric, we're going to tell you what looks good. The concept of less is more is usually recommended for landscape lighting. If you want to add a lot of lights, we'll work with you to come up with a design that meets your vision and budget but will make your property look great in the process.
With Alphatec Electric, you're not just getting quality installation services; you're getting a strong eye for what looks good and how to install them safely. Call us today at (561) 944-3496 to get a free quote.
State Certified Electrician
Electrical Contractors EC1300389 – Our electricians are licensed and insured. We comply with all local, state, and federal regulations – for our safety, and yours.
These guys are as genuine and caring as they come! We needed them that day and are grateful they could fit us in. Truly a pleasure to work with.
They did an excellent job. Very knowledgeable and friendly. Good rates and communication.
Jeremy L.
Facebook Review
Excellent electrician Very experienced Very fair on pricing Very dependable Quality work and very professional Highly recommend
Highly Recommended Landscape Lighting Contractor in Aberdeen, FL
Sure, you can go ahead and type "landscape lighting service near me" or "outdoor lighting installation near me" into Google and spend hours searching and calling different companies to see what they offer and how much they cost. Or, you can go ahead and give the outdoor landscape lighting Aberdeen FL professionals at Alphatec Electric a call.
Our company has been providing quality landscape lighting services to residents of Aberdeen and the greater Palm Beach County area for over 40 years. In addition to offering up suggestions of what will look good on your property, hiring a professional ensures that your property is safe.
Adding landscape lighting isn't without its risk. You need to make sure that your home can handle the increased electricity. Not only will our contractors inspect your property to ensure that everything is installed safely and correctly, but will we display your landscape lighting so no wires are visible. This not only makes your lawn look better, but it eliminates a possible tripping hazard.
It's for these reasons and more that our Aberdeen clients recommend us. We welcome you to check out reviews to learn more about our services.
Call Today for Landscape Lighting Specialists in Aberdeen FL!
As previously mentioned, there are so many benefits to having an outdoor lighting installation. With the ability to make your home safer and increase its value by as much as 20%, choosing the right landscape lighting specialists is paramount.
In Aberdeen, FL, the right specialists come from Alphatec Electric. With decades of experience under our belt, we will work with you to bring your vision to life. You work hard to make the exterior of your property look good. The right lights can show it off.
Contact Alphatec Electric today for all your landscape lighting Aberdeen FL needs. Our service is reliable and affordable. We look forward to hearing from you soon and seeing how we bring your vision to life with our affordable landscape lighting service in Aberdeen, Florida.
We also offer a variety of other services such as: