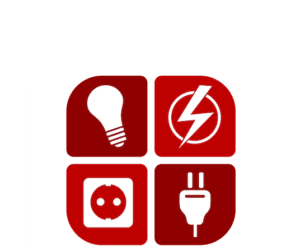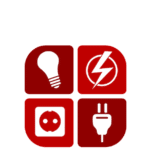 Top-Rated Light Fixture Installation Aberdeen FL
Are you looking for top-quality electrical services in Aberdeen, FL? At Alphatec Electric, we understand that electrical problems can occur anytime, so we offer our clients 24/7 emergency electrical services. Whether you have a power outage, electrical system malfunction, or any other electrical emergency, our team is always ready to respond promptly and efficiently to restore your power and safety.
Are you planning on buying a new house in Aberdeen, FL? Do you have plans of getting a new swimming pool or hot tub installed? Are all the outlets in your living room two-pronged, making it difficult to plug what you need in? If you answered yes to any of these questions, then it might be time to call in an electrician.
An electrician holds expert knowledge on all things related to wiring and your home or commercial business' electrical needs. Whether you need your electrical panel to be upgraded, require repairs, or want new lights installed, an Aberdeen electrician from Alphatec Electric can help.
One of the top reasons why Palm Beach County residents hire an electrician Aberdeen FL is to get help installing their light fixtures. On the surface, light fixture installation Aberdeen FL looks easy. However, without the proper tools, knowledge, and experience, you put yourself at risk of shock. A trained electrical lighting installation professional, like the ones from Alphatec Electric, knows how to properly hang up lights and mitigate harm if doing so poses a shock or fire risk.
Furthermore, hiring a professional can keep the warranty on your light fixture up-to-date. Light fixtures are expensive, especially if you're getting several installed around your property. If you attempt to hang these up yourself and something goes wrong, it can actually void your warranty so you'll have to pay for repairs out of pocket. Hiring a professional mitigates this risk, which keeps more money in your pocket down the line. If you need residential or interior commercial lighting Aberdeen FL, give the pros at Alphatec Electric a call.
Professional Parking Lot Lighting Installation Aberdeen, FL
Our electricians can also help you with all of your parking lot lighting installation Aberdeen FL needs.
If you own a commercial property, getting lights installed on your property is paramount. These lights not only offer greater visitability to both patrons and staff, but they make your parking lot more secure. The more visibility you have in your parking lot, the easier it'll be to ward off criminal activity.
Getting parking lot lighting installed, however, is something that requires the skill, tools, and experience of a professional. This includes everything from determining how many light poles you need to be installed, how far they should be spaced apart, and installing anchor base poles (to name a few). This is an extensive process that can take weeks.
Because it's so important, you don't want to risk going with just anyone for this kind of installation. Instead of typing "parking lot lighting contractors near me" into Google, contact the team at Alphatec Electric for a free quote. Our quality, professionalism, and customer service speak for themselves. We welcome you to check out our reviews to learn more.
Trusted Electrical Outlet Installation Aberdeen FL
When it comes to electrical outlet installation in Aberdeen, FL, you may want to consider hiring a professional electrician. While it may seem simple on the surface, installing a new outlet to an existing circuit can be quite complex and potentially hazardous. Splicing wires incorrectly or without the proper precautions can lead to serious harm, both to yourself and to your electrical system.
That's why it's important to reach out to the experts at Alphatec Electric if you need any kind of electrical outlet installation or upgrade. We have years of experience and expertise installing all kinds of outlets and electrical systems, so you can trust us to get the job done safely and efficiently. Whether you need a single outlet installed or want to upgrade your entire electrical system, we're here to help. So don't wait – contact us today at (561) 944-3496 to learn more about our electrical outlet installation in Aberdeen, FL!
Electrical Contractors EC1300389 – Our electricians are licensed and insured. We comply with all local, state, and federal regulations – for our safety, and yours.
These guys are as genuine and caring as they come! We needed them that day and are grateful they could fit us in. Truly a pleasure to work with.
They did an excellent job. Very knowledgeable and friendly. Good rates and communication.
Jeremy L.
Facebook Review
Excellent electrician Very experienced Very fair on pricing Very dependable Quality work and very professional Highly recommend
Highly Recommended Electrical Switch Installation Aberdeen, FL
Sometimes you need your electrical switch to be updated or repaired. An electrical switch is what turns electrical devices on and off, so if something isn't working as it should, you need to call an electrical switch installation Aberdeen FL company for repairs.
Unfortunately, electrical switches just wear down over time. Parts may break. Connections come loose. When they do, it results in a loss of power and, sometimes, the ability to get through your day as planned. In some cases, your electrical switch may start sparking, which means that you need a replacement as soon as possible to prevent further damage. We have years of experience working with electrical switches and we'll get the problem solved for you in no time. Contact us to set up an appointment.
Call Today for Interior Commercial Lighting in Aberdeen FL!
Our interior commercial lighting in Aberdeen, FL is designed to help businesses achieve the perfect lighting to meet their specific needs. We offer a wide range of lighting options to choose from, including energy-efficient LED lighting, dimmable systems, and automated controls for maximum convenience and comfort. Our team will handle all aspects of the project from design and installation to maintenance and repair, ensuring a hassle-free experience for clients. Whether you are looking to create a vibrant and welcoming workspace or enhance your retail environment, our commercial lighting solutions are the perfect choice for your business in Aberdeen, FL.
The team at Alpatec Electric has been working on all things electrical since 1982. Whether the job involves outlet installation, repair, or interior commercial lighting in Aberdeen, FL, we can help you with all your electrical services and repairs. We welcome you to check out our reviews to see what residents of Aberdeen and the rest of Palm Beach County, FL are saying about our residential and commercial indoor lighting fixtures installation and repair services.
When you need a knowledgeable, friendly, and affordable electrician, there's no one better to call than the contractors at Alphatec Electric. Call us at (561) 944-3496 for a free quote.
We also offer a variety of other services such as: