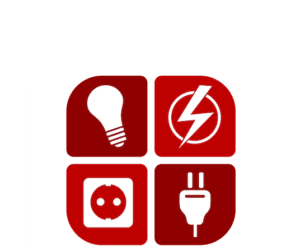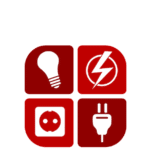 Top-Notch Electrical Contracting Since 1982
AlphaTEC Electricians Provide the Following:
24 Hour Emergency Services
Climate Controllers
Code Violation Corrections
Cost Effective, Energy Efficient Technologies
Diagnostics
Electronics Diagnostics & Repair
Energy Audits
Installation for all Size Components
Maintenance for all Size Components
Landscape Lighting
Panel Upgrades & Service
Service Upgrades

We work for both residential and commercial electrical customers.
Top-Notch Electrical Contracting Since 1982
Alphatec Electric is a top-rated landscape lighting contractor serving Boynton Beach, FL, and the surrounding areas. We specialize in outdoor lighting installation, and our team of highly skilled technicians provides professional and reliable service.

When it comes to cost effective solutions for residential and commercial electric services, Alphatec Electric has earned recognition as a leader. We have decades of experience and many satisfied customers as a trusted electrician West Palm Beach residents appreciate.
Our company can boast a large number of positive testimonials, because of both our skills and our integrity. We pride ourselves on being particularly good at diagnosing and repairing electrical problems of all kinds. As a trusted electrical contractor, we work on high voltage, low voltage, simple, and complex jobs.
You can count on us to keep working until the job is done – and when the job is finished, it will have been done correctly. We are always careful to comply with all relevant codes. Just as important, though, is our commitment to fairness, the dignity of our customers, honesty, and complete client satisfaction. These qualities are what make our technical expertise actually worth something.
In short, choose Alphatec Electric and get a West Palm Beach electrician that always works to the highest possible standard. Contact us today to get a Free Estimate on all our high quality electrical services!
Since we began operating in the early 1980s, our business has blossomed to provide electrical services to locations throughout south and central Florida. From our base of operations in West Palm Beach, we have a very wide reach.
Electric Contractors Florida as an offshoot of S & F Electric of Southern California, Alphatec Electric is able to offer knowledgeable service as an electrical contractor with over 25 years of industry experience.
Beyond our technical expertise, though, is our belief in the personal qualities that truly make good craftsmen. When asked what we're most proud of, we list fair treatment of our customers, and 100% customer satisfaction just as highly as our skills in electrical work.
What we've found in our decades of experience is that an electrician who sees the dignity of their customer as an integrated part of good craftsmanship will simply do better work.
We think that you'll find working with Alphatec Electric to be a superior experience. Contact us today!
Choose Us for These Reasons:
We're fully licensed as an electrical contractor by the state of Florida.
We're CPAN Certified
We have become recognized as leaders in South Florida's automation system industry.
We are committed to being experts at the installation and service of cost and energy efficient technologies.
We can provide full service by inspecting your property, preparing an energy use audit, and then following through with installation and maintenance – we're an "all in one" solution.
Electrical Contractors EC1300389 – Our electricians are licensed and insured. We comply with all local, state, and federal regulations – for our safety, and yours.
These guys are as genuine and caring as they come! We needed them that day and are grateful they could fit us in. Truly a pleasure to work with.
They did an excellent job. Very knowledgeable and friendly. Good rates and communication.
Jeremy L.
Facebook Review
Excellent electrician Very experienced Very fair on pricing Very dependable Quality work and very professional Highly recommend
Palm Beach Electrical
Done Right.