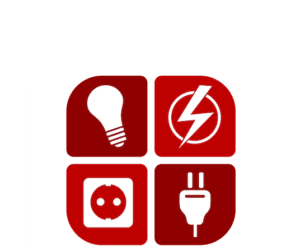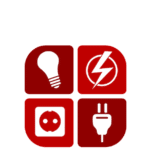 Top-Rated Parking Lot Lighting
Alphatec Electric is a top-rated landscape lighting contractor serving Boynton Beach, FL, and the surrounding areas. We specialize in outdoor lighting installation, and our team of highly skilled technicians provides professional and reliable service.

As a business owner, manager, or property caretaker, you know that having adequate parking lot lighting around your property can make a big difference for your customers, your employees, and for the success of your business. The professionals from AlphaTec Electric are pleased to offer expert parking lot lighting services to all of our customers in the West Palm Beach area, and in all of the surrounding communities, too. When you are searching for a reliable, experienced company to transform your parking lot illumination, then please contact our team of highly-qualified electricians.


Installing abundant parking lot lights around your property offers many benefits, including; illumination of your property, attractiveness of your place, safety for everyone who is on your property, and security of people and property, as well. Properties that have strategically installed lighting sources can attract customers, business associates, and anyone else who feels safe and secure when entering your place of business.


Professional Parking Lot Lighting

The team members from AlphaTec Electric are equipped with advanced knowledge, experience, and some of the best equipment in the industry. We understand the importance of parking lot lighting for your property, and we can create some of the best lighting designs for parking lot illumination.


We provide professional services for installation, maintenance, and repair services for all parking lot lighting systems. Our technicians want our customers to know that we are always available and that we take great pride in providing some of the best customer service in the southern and central Florida area.


AlphaTec Electric is a fully licensed and insured company. Our experts have years of industry training and experience, and we all take pride in the superior workmanship and dedication that we offer to our customers. If you have been searching for an electrical company that you can depend on for all of your parking lot lighting projects, then look no further than the experts from AlphaTec Electric. We always offer free estimates for potential projects, and we look forward to working with you anytime of the year!
Electrical Contractors EC1300389 – Our electricians are licensed and insured. We comply with all local, state, and federal regulations – for our safety, and yours.
These guys are as genuine and caring as they come! We needed them that day and are grateful they could fit us in. Truly a pleasure to work with.
They did an excellent job. Very knowledgeable and friendly. Good rates and communication.
Jeremy L.
Facebook Review
Excellent electrician Very experienced Very fair on pricing Very dependable Quality work and very professional Highly recommend
Parking Lot Lighting
Done Right.