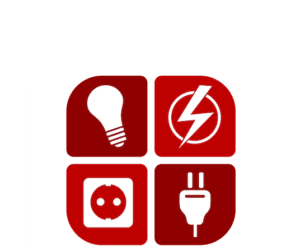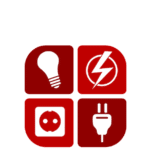 Alphatec Electric For All Your Electric Needs
Alphatec Electric is a top-rated electrical repair contractor serving Boynton Beach, FL, and the surrounding areas. We specialize in electrical services & outdoor lighting installation, our team of highly skilled technicians provides professional and reliable service.
Whether you're dealing with a flickering light or an entire home electrical rewire, you'll need the help of professionals to ensure that your electrical repair project is done correctly. Although you may think it's an easy fix, even the simplest of electrical issues can quickly worsen, causing whole-home power outages or even fires. Thankfully, when you need a team of reliable and experienced electrical technicians, Alphatec Electric is by your side.
At Alphatec Electric, we're proud to offer top-quality electrical repairs to our local Palm Beach, FL communities. No matter how serious your electrical problem is, you can rest assured that our specialists can provide prompt solutions at competitive prices. Our crew is well-versed in a wide variety of indoor and outdoor electrical work, so you can be confident knowing we have the knowledge and know-how required to get the job done right the first time. From rewiring your home to adding surge protecting, and everything in the middle, we've got you covered every step of the way. Simply put: you can rest easy knowing your property is safe and sound with our help.
Electrical Repair Local Residents Trust
The Alphatec Electric crew is proud to provide a full slate of indoor and outdoor electrical repair solutions to Palm Beach County and far beyond. Whether you need residential electrical repair or commercial, we're here to help! Our technicians have been trained with working with wires and electricity, and know the best tools, methods, and techniques to get the job done right. When it comes to your property's electricity, you don't want to put it in the hands of people that don't know what they're doing. Luckily, by relying on the Alphatec Electric team, you can rest assured knowing we have the know-how required for prompt solutions.
No matter how big or small your electrical repair is, leave it up to us! As state-certified electricians, we're no strangers to electrical problems of all shapes and sizes. Whatever electrical repair your property needs, trust our professionals to know how to handle it and handle it right.
Need electrical repair solutions from a team of professionals? Don't wait around! Get in touch with our experienced and skilled electricians for prompt solutions you can count on. We're also happy to answer any questions you have along the way. Contact Alphatec Electric now to get started.
Electrical Contractors EC1300389 – Our electricians are licensed and insured. We comply with all local, state, and federal regulations – for our safety, and yours.
These guys are as genuine and caring as they come! We needed them that day and are grateful they could fit us in. Truly a pleasure to work with.
They did an excellent job. Very knowledgeable and friendly. Good rates and communication.
Jeremy L.
Facebook Review
Excellent electrician Very experienced Very fair on pricing Very dependable Quality work and very professional Highly recommend
Electrical Services
Unlike any Other.