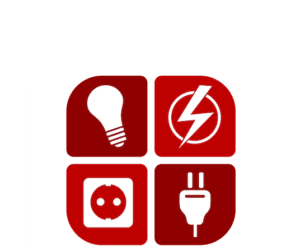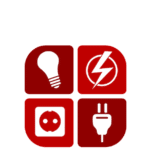 Solar Panel Installation Boynton Beach FL
Searching for Boynton Beach Solar Installers Near Me?
If you're in search of 'Boynton Beach solar installers near me,' you've found the ideal destination. Alphatec Electric is a forward-thinking company dedicated to providing top-tier solar system solutions to our valued customers. Our team of expert solar panel installers is ready to collaborate closely with you to design and install a solar panel system tailored precisely to your unique requirements and budget.
Our services are available to homeowners and are ideal for those who run small businesses from the comfort of their homes. We use only the highest quality materials and equipment to ensure your solar panel system is installed correctly and efficiently. That makes us one of the best solar panel companies. Please don't wait a minute longer; contact us immediately for a durable and highly functional solar system.
Professional Solar Power Installation in Boynton Beach, FL
At Alphatec Electric, we understand the importance of renewable energy and the benefits of solar power installation. We provide professional solar installation services to help you reduce your energy bills and decrease your carbon footprint. If you are in need of trusted Boynton Beach solar installers near me, our team will work with you to design a customized solar panel system tailored to your property's unique specifications.
We pride ourselves on our exceptional customer service and attention to detail. Let our team guide you through the entire solar panel installation process, from the initial consultation to the final inspection. You can bank on us to give you high-quality services worth every cent spent. Our courteous professionals will answer any questions and provide ongoing support to ensure your solar panel system functions correctly.
Top-Rated Solar Installation Boynton Beach FL
Alphatec Electric is proud to be one of the top-rated solar panel installation contractors in Boynton Beach, FL. Our commitment to excellence and quality craft has earned us a reputation for being a trustworthy and reliable solar panel company.
We offer various solar panel services, including installation, maintenance, and repair. Our team is dedicated to providing a seamless solar panel installation experience that meets all your energy needs. Alphatec Electric is proud to be one of the top-rated companies in Boynton Beach, FL. Our access to the latest industry trends places our company on a pedestal, ensuring you receive nothing short of your expectation.
Electrical Contractors EC1300389 – Our electricians are licensed and insured. We comply with all local, state, and federal regulations – for our safety, and yours.
These guys are as genuine and caring as they come! We needed them that day and are grateful they could fit us in. Truly a pleasure to work with.
They did an excellent job. Very knowledgeable and friendly. Good rates and communication.
Jeremy L.
Facebook Review
Excellent electrician Very experienced Very fair on pricing Very dependable Quality work and very professional Highly recommend
Highly Recommended Solar Installation Contractors in Boynton Beach, FL
Our satisfied customers highly recommend our residential solar installation services to their friends and family. We take pride in our work and strive to exceed our customer's expectations. Our team of highly trained and experienced solar installation contractors ensures your solar panel installation in Boynton Beach, FL is done right the first time.
At Alphatec Electric, we understand that solar panel installation is a significant investment. That's why we offer financing options to help you achieve your renewable energy goals while staying within your budget.
Boynton Beach is a beautiful coastal city located in the southeastern part of Florida, USA. It is situated in Palm Beach County and has over 80,000 people. The city is bordered by the Atlantic Ocean to the east and is conveniently located between Palm Beach and Boca Raton. The weather in Boynton Beach is typically warm and sunny, making it an ideal place to enjoy outdoor activities such as swimming, boating, and fishing. The city has numerous parks and recreational areas where visitors can relax on the sandy beaches or stroll on the scenic boardwalk.
Call Today for the Best Solar Installation Company in Boynton Beach FL!
Are you ready to go solar and looking for a reliable and efficient solar panel installation in Boynton Beach, FL? Look no further than Alphatec Electric. With years of experience, our company has become one of the top-rated solar installation experts in the area.
You can end your search for Boynton Beach solar panel installers near me, and rest assured that you are getting the best service in the industry. We offer competitive pricing to make solar panel installation accessible. Our team will work with you to determine the best solar panel system for your property, taking into account your energy needs, budget, and property specifications.
Call Alphatec Electric today for the best solar installation company in Boynton Beach, FL. Our team of experts is here to help you harness the sun's power and save money on your energy bills.