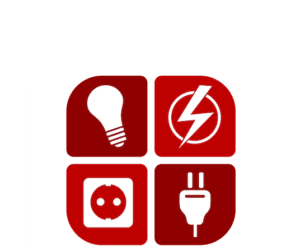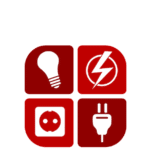 Landscape Lighting Boynton Beach FL
Top-Rated Outdoor Landscape Lighting Boynton Beach FL
Alphatec Electric is a top-rated landscape lighting contractor serving Boynton Beach, FL, and the surrounding areas. We specialize in outdoor lighting installation, and our team of highly skilled technicians provides professional and reliable service. To achieve optimal results, seeking professional landscape lighting in Boynton Beach, FL, is crucial.
We understand that every property is unique, so we offer a wide range of lighting solutions. Our team works with you to design and install the perfect outdoor lighting system that suits your budget, style, and functionality.
We use only high-quality lighting fixtures and state-of-the-art equipment to ensure your landscape lighting installation is long-lasting and energy-efficient. We also provide ongoing maintenance and repair services to ensure that your outdoor lighting continues to operate at its best.
Whether you're looking to enhance the appearance of your garden, patio, or pool area, our outdoor landscape lighting, in Boynton Beach, FL, can help you achieve your vision. We offer a range of lighting options, including spotlights, path lights, and accent lighting, to create the perfect ambiance for your outdoor living space. To achieve optimal results, seeking professional landscape lighting in Boynton Beach, FL, is crucial.
Professional Landscape Lighting Service in Boynton Beach, FL
We take pride in providing exceptional landscape lighting services to our clients. Our team is committed to delivering high-quality landscape lighting installations that exceed your expectations. With years of experience, we have the knowledge and expertise to handle any lighting project, regardless of its complexity.
At Alphatec Electric, we pride ourselves on our attention to detail and commitment to customer satisfaction. We take the time to understand your needs and preferences and work with you to create a lighting design that brings out the best in your outdoor living space. Our team is dedicated to delivering beautiful and functional outdoor lighting that enhances the beauty of your property while increasing its security. 
So why wait? Please leave it to our professional team to highlight the best features of your property with properly positioned lighting.
Searching for Boynton Beach Outdoor Lighting Installation Near Me?
If you're searching for outdoor lighting installation near me, search no further than Alphatec Electric. Our team provides comprehensive landscape lighting services to Boynton Beach, FL, and the surrounding areas. We understand the importance of having a well-lit outdoor living space, so we work efficiently to complete your installation quickly and professionally. With our services, you can rest assured that your property will be illuminated with beautiful, functional lighting that helps reveal or sometimes hide certain areas of your property. Contact us today for a top-tier landscape lighting service near me.
Electrical Contractors EC1300389 – Our electricians are licensed and insured. We comply with all local, state, and federal regulations – for our safety, and yours.
These guys are as genuine and caring as they come! We needed them that day and are grateful they could fit us in. Truly a pleasure to work with.
They did an excellent job. Very knowledgeable and friendly. Good rates and communication.
Jeremy L.
Facebook Review
Excellent electrician Very experienced Very fair on pricing Very dependable Quality work and very professional Highly recommend
Highly Recommended Landscape Lighting Contractor in Boynton Beach, FL
Alphatec Electric is a highly recommended landscape lighting contractor in Boynton Beach, FL. We have earned a reputation for providing top-quality service and delivering exceptional results. Our team is committed to providing excellent service to our clients, and we take pride in every project we undertake.
Choosing the right contractor can be challenging, so we provide you with the best service possible. Our team of professionals is dedicated to making your outdoor lighting installations hassle-free and enjoyable.
Boynton Beach, FL, is a coastal city in Palm Beach County. It has a population of over 80,000 residents and is known for its beautiful beaches, parks, and recreational areas. It also boasts a thriving downtown area with shopping, dining, and entertainment options. Boynton Beach is a popular tourist destination and a great place to call home.
Call Today for Landscape Lighting Specialists in Boynton Beach FL!
If you're ready to enhance the beauty and security of your property with professional landscape lighting services, call Alphatec Electric today. Our team of landscape lighting specialists provides 5-star-worthy services.
We offer various lighting solutions to meet your needs and suit your taste. From outdoor garden lighting to landscape lighting installation, we have the expertise and equipment to handle any project. Contact us today to schedule your consultation and transform your outdoor living space with beautiful and functional lighting.