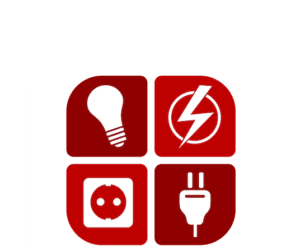 Landscape Lighting Delray Beach FL
Top-Rated Outdoor Landscape Lighting Delray Beach FL
Alphatec Electric is a top-rated landscape lighting contractor serving Delray Beach, FL, and the surrounding areas. We specialize in outdoor lighting installation, and our team of highly skilled technicians provides professional and reliable service.
Hiring a professional outdoor lighting installation company is an easy way to add value to your property, while also keeping it safe. In fact, studies show that an outdoor landscape lighting display can increase the value of your home by as much as 20 percent. If you're ready to move forward with a custom landscape lighting Delray Beach FL package of your own, the team at Alphatec Electric can help. Give us a call today at (561) 944-3496 to get a free quote and to make an appointment.
While this isn't an exhaustive list, they are the most common types of landscape lighting among homeowners in Delray Beach, Florida. Spotlights, for example, are perfect for drawing attention to an aspect of your home, including palm trees, gardens, or architectural designs.
 Another common type of landscape lights – floodlights are used to illuminate a large patch of area. Regardless of your preferred landscape lighting in Delray Beach, FL they all serve the main goal of illuminating your lawn, giving you greater visibility, and deterring break-ins and vandalism. Contact the team at Alphatec Electric for all your outdoor garden lighting needs.
Professional Landscape Lighting Service in Delray Beach, FL
If you're in the market for a quality landscape lighting service, there are a few things you should know first before typing "landscape lighting service near me" or "outdoor lighting installation near me" into Google.
For example, LED lights are the best type of lighting to use outdoors. This is not only because they offer you greater luminance, but because they're highly energy efficient. When you get a professional landscape lighting installation, you're adding more money to your monthly energy bill. At Alphatec Electric, we understand that and care about you getting the best deal possible. That's why we'll recommend using LED lights.
The other thing you should keep in mind is that less is usually more. Before calling one of our landscape lighting specialists, it's recommended that you think about what your main goal with lighting is. Is it to show off an area of the house you're proud of? Is it to feel safer? Is it to add some personality to your backyard when you're entertaining guests? Knowing what your end goal is can help you get the right lights and make your property look stunning.
If you're not too sure what would suit your home best, don't worry. That's where we come in. We'll inspect your property and your home's wiring system to see not only what your home can handle, but what will look the best.
Searching for Delray Beach Outdoor Lighting Installation Near Me?
Are you ready to get started with a custom outdoor landscape lighting Delray Beach FL installation? Our team will work with you to develop a landscape lighting plan for you, the layout of your property, and your budget.
There are many different types of outdoor lighting displays you can add to your property. Oftentimes, people assume that landscape lighting is nothing more than lighting up a walkway to the front door. These kinds of lights are called bollard lights and they are probably the most commonly asked for ones our customers ask us to install. However, these aren't the only ones available.
In addition to bollard lights, there are many different styles of outdoor lighting you can add to your landscape. These options include:
Floodlights
Step lights
String lights
Spotlights
State Certified Electrician
Electrical Contractors EC1300389 – Our electricians are licensed and insured. We comply with all local, state, and federal regulations – for our safety, and yours.
These guys are as genuine and caring as they come! We needed them that day and are grateful they could fit us in. Truly a pleasure to work with.
They did an excellent job. Very knowledgeable and friendly. Good rates and communication.
Jeremy L.
Facebook Review
Excellent electrician Very experienced Very fair on pricing Very dependable Quality work and very professional Highly recommend
Highly Recommended Landscape Lighting Contractor in Delray Beach, FL
In addition to offering quality installation packages, we also offer repair and maintenance services for your professional landscape lighting. This service extends to everything from increasing or decreasing your voltage, addressing malfunctions such as a tripped breaker, and replacing bulbs if they burn out unexpectedly.
Addressing issues with your custom landscape lighting display isn't always easy, and it takes the skills and experience of a knowledgeable contractor. Our team of landscape lighting contractors has years of experience working on these types of lighting displays. From the installation to the repair, we can handle it all.
Your landscape lighting contractor from Alphatec Electric is your go-to resource for everything related to your custom light display. Give us a call to schedule an appointment.
Call Today for Landscape Lighting Specialists in Delray Beach FL!
Call us to experience the Alphatec Electric difference. With years of experience under our belt, our landscape lighting contractors can help bring your vision to life quickly and efficiently.
We welcome you to check out our reviews to see what the residents of Delray Beach, Florida are saying about our quality landscape lighting services. Showing off the beauty of your home and increasing its privacy and value is only one call away: (561) 944-3496. We look forward to working with you soon!
We also offer a variety of other services such as: