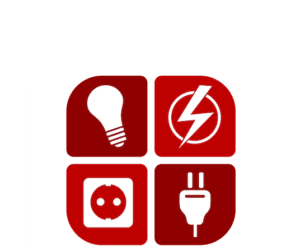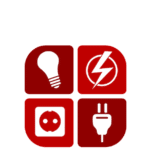 Electrician Delray Beach FL
Top-Rated Light Fixture Installation Delray Beach FL
Are you looking for top-quality electrical services in Delray Beach, FL? At Alphatec Electric, we understand that electrical problems can occur anytime, so we offer our clients 24/7 emergency electrical services. Whether you have a power outage, electrical system malfunction, or any other electrical emergency, our team is always ready to respond promptly and efficiently to restore your power and safety.
Whether the job is big or small, hiring the right electrician Delray Beach FL is essential to ensuring the job is done correctly. Electrical systems aren't things that the average homeowner or commercial business owner always has a ton of experience with. It takes someone with proper training to work with these systems, to not only ensure their accuracy and proficiency but to prevent unnecessary damage. If you're in the market for a new electrical lighting installation expert, look no further than Alphatec Electric in Delray Beach, Florida.
Light fixtures are a staple of any home or building. After having the same light fixtures for years, you may be in the mood to make some updates, as doing so can breathe new life into your home. However, this can be a daunting task, especially if you don't have the proper experience.
Taking a DIY approach to light fixture installation in Delray Beach FL can lead to significant issues, such as either not being familiar with your local codes or even a house fire. Even if you shut off the breaker, you could still be at risk of being shocked. When you hire a professional, you ensure that you're getting someone who is familiar with the potential risks and will take care to mitigate them.
In addition to this, hiring a professional ensures the job is done correctly. Installing new light fixtures requires the right mounting brackets, screws, and other types of equipment. For example, the mounting brackets you buy at the store or order offline may not be the right size. An electrician has tools to cut things to size so they fit correctly. Call Alphatec Electric for all your residential and interior commercial lighting Delray Beach FL needs today.
Professional Parking Lot Lighting Installation Delray Beach, FL
Another benefit of hiring an electrician is for parking lot lighting installation in Delray Beach FL needs. If you're a commercial business or property owner, you want to have the right lights installed to keep your parking lot safe and protected.
Like light fixture installation, installing lights in your company's parking lot is best done by a professional who can determine whether you need traditional or LED lighting and can work with the existing wiring systems to make sure the job is done correctly. This can be a pretty job that takes over 12 hours to complete. Don't type "parking lot lighting contractors near me" into Google, instead, contact the pros at Alphatec Electrical.
Trusted Electrical Outlet Installation Delray Beach FL
When it comes to installing residential and commercial indoor lighting fixtures, experience reigns supreme. And, at Alphatec Electric, our electricians are trained and highly experienced in working with both low and high-voltage electrical jobs. Our electrical outlet installation Delray Beach FL pros are all fully trained and everything we do complies with state, federal, and local regulations.
Electrical Contractors EC1300389 – Our electricians are licensed and insured. We comply with all local, state, and federal regulations – for our safety, and yours.
These guys are as genuine and caring as they come! We needed them that day and are grateful they could fit us in. Truly a pleasure to work with.
They did an excellent job. Very knowledgeable and friendly. Good rates and communication.
Jeremy L.
Facebook Review
Excellent electrician Very experienced Very fair on pricing Very dependable Quality work and very professional Highly recommend
Highly Recommended Electrical Switch Installation Delray Beach, FL
Though you can call us for various electrical services such as outlet installation and electrical switch installation Delray Beach FL, you can also count on us for repair services. We can handle everything, including making electrical panel upgrades, repairing outlet and switch malfunctions, and whole house rewiring.
For example, you may need to call us if you get a new pool, hot tub, or sauna installed on your property, as these items will require an electrical panel upgrade to ensure your home's wiring system can handle the new surge of electricity. If you've been relying on the use of extension cords for a while, you may need to get rewiring done. Likewise, if your outlets only have two prongs, it may be time for an upgrade.
Whether the reasons behind the updates are needed or simply cosmetic, such as getting rewiring done to help lower your monthly energy bills, the trusted electricians at Alphatec Electric are here to help.
Call Today for Interior Commercial Lighting Delray Beach FL!
The team at Alphatec Electric put your needs first. We treat your home like our home, and we continually strive to offer the best customer service in Delray Beach, FL.
If you want to know more about our electrical services, including installation and repair, give us a call. We can be reached at (561) 944-3496. We also welcome you to check out our reviews to see what residents in Delray Beach, FL are saying about the electrical services provided by Alphatec Electric.
We also offer a variety of other services such as: