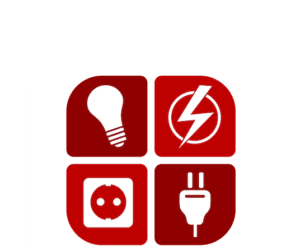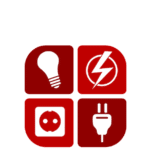 Trusted Electrician Jupiter
Alphatec Electric is a top-rated landscape lighting contractor serving Boynton Beach, FL, and the surrounding areas. We specialize in outdoor lighting installation, and our team of highly skilled technicians provides professional and reliable service.

Alphatec Electric is the leading electrical services contractor in West Palm Beach, Florida. Starting our services in 1982, we've expanded from an offshoot company in Southern California into a highly experienced company, servicing at several different locations throughout central and south Florida, our headquarters being based here right in West Palm Beach. We have over 30 years of experience in specialized electrical services, and we're willing to go the extra mile to make sure we get the job done right.
At Alphatec Electric, we offer the kind of service that we hope you'd want again and again. We fully believe in honesty and fairness when it comes to the work that we do. When it comes to homes, the kind of electrical work that we do has a lot to do with the safety of your family in mind, and we make sure to treat your electrical concerns with the proper care. As a full-service electrical contractor, we'll carry out all of the work from the initial audits, to installing the equipment, and to the extended maintenance, making sure that you have a reliable team helping you every step of the way.
We also help businesses with any of their electrical needs, offering cost-effective and efficient electrical services to your company. Whether it's phone or computer wiring, security system wiring, switches, or anything you can think of when it comes to electrical services, we can help your business out. We believe in finding the solutions that work best for you within your budget, so that you're finding high quality, affordable ways to power your business. We'll make sure that whatever service you request is done correctly and up to code, so that you can focus on your success.
Alphatec Electric is all about quality service done right. We'll do the extra work it takes to make sure that your electrical fixtures are done correctly. We understand the electrical codes that apply to servicing your home or business, and unlike most electrical contractors, we'll make sure that the service is done right, from start to finish. We're here to treat you with integrity, and to make sure that, no matter what kind of job you need us to do, we do it with you as our top priority.

Electrical Contractors EC1300389 – Our electricians are licensed and insured. We comply with all local, state, and federal regulations – for our safety, and yours.
These guys are as genuine and caring as they come! We needed them that day and are grateful they could fit us in. Truly a pleasure to work with.
They did an excellent job. Very knowledgeable and friendly. Good rates and communication.
Jeremy L.
Facebook Review
Excellent electrician Very experienced Very fair on pricing Very dependable Quality work and very professional Highly recommend
Electrician in Jupiter
Done Right.