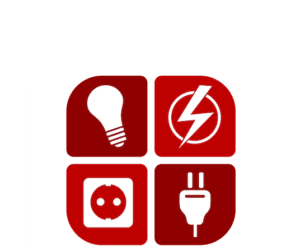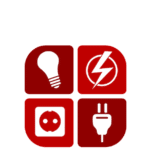 Landscape Lighting Boynton Beach FL
Top Rated Landscape Lighting Installation Services in Boynton Beach FL
At Alphatec Electric, the customer always comes first. We take pride in offering the highest quality products and service in the industry.
Alphatec Electric is proud to offer the highest quality Landscape Lighting Boynton Beach residents appreciate! As you may know, landscape lighting can transform your property to a beautiful and bright aesthetic.
If you are wanting to make your property stand out from your neighbors, Boynton Beach Landscape Lighting installation services is a great place to start. We always put our customers first and attempt to exceed all of your quality expectations.
Benefits of Landscape Lighting in Boynton Beach
There are many benefits for your property when it comes to the installation of Landscape Lighting. We help to design and install strategically placed outdoor lighting throughout the exterior of your property. This can certainly add to the ambiance as well as the beauty of your property.
When outdoor lights highlight the details of a tree or bushes throughout your property, a welcoming visual appeal is certainly created. Furthermore, when we illuminate your home these benefits are even more visualized.
Additionally, when landscape lighting is installed around your property, you are made more secure. Lights around your home will allow guests to see where they are going at night, as well as provide some illumination for your own visual purposes on a dark evening.
Get a Free Estimate Today
You can trust the experts from Alphatec Electric to take care of all of your landscape lighting projects. When it comes to hiring an expert landscape lighting company in Boynton Beach, we are your solution!
Contact us today to learn more about our outdoor lighting and electrical services provided throughout Boynton Beach FL. We are proud to schedule a Free Consultation around your schedule!
Electrical Contractors EC1300389 – Our electricians are licensed and insured. We comply with all local, state, and federal regulations – for our safety, and yours.
These guys are as genuine and caring as they come! We needed them that day and are grateful they could fit us in. Truly a pleasure to work with.
They did an excellent job. Very knowledgeable and friendly. Good rates and communication.
Jeremy L.
Facebook Review
Excellent electrician Very experienced Very fair on pricing Very dependable Quality work and very professional Highly recommend
Boynton Beach Landscape Lighting
Done Right.
Our team of professionals work relentlessly with one goal in mind. That is to exceed your expectations and help transform your home or business to a breathtaking level.
Serving all Boynton Beach FL and the surrounding communities:
Aberdeen
Avalon Estates
Canyon Lakes
Canyon Springs
Cascade Lakes
Colony Preserve
Equus
Estates of Boynton Waters
GreyStone Boynton Beach
Indian Lakes
Isola Bella
Lakes of Westchester
Majestic Isles
Palm Meadows
Ponte Vecchio
The Colony at Boynton Beach
Tivoli Lakes
Valencia Sound
Valencia Bay
Valencia Cove
Valencia Pointe
Valencia Reserve
Valencia Shores
Valencia Sound
Venetian Isles