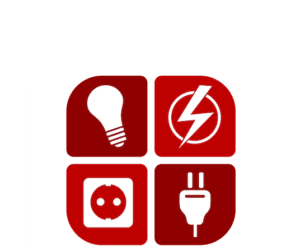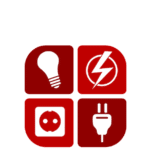 Home Automation Boynton Beach FL
#1 Boynton Beach Home Automation Services
At Alphatec Electric, the customer always comes first. We take pride in offering the highest quality products and service in the industry.
Our name is trusted, not only for our dependability as a licensed Boynton Beach Electrician, but also for our extensive background in automation systems.
From concept to installation, we are the trusted experts in Boynton Beach Smart Home Automation systems authority.
We'll help your home or business become a more functional environment, while equipping you with cost and energy efficient technologies.
Our electricians have extensive knowledge and experience in specifying, installing, programming, and maintaining automation systems.
It is one of our passions to provide these technologies to our customers. Not only are they of practical value, but home automation systems also provide energy savings.
Smart Home Automation Boynton Beach Residents Appreciate
Smart home systems are a very "space age" technology. They give your home or commercial building a bit of that "24th Century Starship" feel, except that you don't have to wait for the 24th century to get it.
If you like the idea of controlling your home's lights and other electrical (or electromechanical) features by remote, or even with your smartphone, call Alphatec Electric. We'll help guide you through which products will do what you want, reliably and with security.
How about the idea of saving energy by installing systems which automatically regulate electricity usage throughout your business? We can perform an energy use audit for both our Residential and Commercial Automation Services. We'll help you determine which automation systems are more beneficial in your situation.
We Offer a Range of Smart Home Automation Systems for your Property in Boynton Beach FL
Automatic Shade Controls
Fountain and Irrigation Controls
Gate Controllers
Home Security
Home Theaters
Lighting Control Systems
Media Room Setups
Thermostat Controllers
As you would expect from a full service automation company, we perform installation, upgrades, maintenance, and repairs on everything we sell.
We're also glad to help with home security systems that were sold and installed by other companies. Please call us if you have any questions or problems with your home automation system, whether we installed it or not.
We provide service in Boynton Beach and around many other South Florida communities. Contact us today for more information!
Electrical Contractors EC1300389 – Our electricians are licensed and insured. We comply with all local, state, and federal regulations – for our safety, and yours.
These guys are as genuine and caring as they come! We needed them that day and are grateful they could fit us in. Truly a pleasure to work with.
They did an excellent job. Very knowledgeable and friendly. Good rates and communication.
Jeremy L.
Facebook Review
Excellent electrician Very experienced Very fair on pricing Very dependable Quality work and very professional Highly recommend
Home Automation
Done Right.
Our team of professionals work relentlessly with one goal in mind. That is to exceed your expectations and help transform your home or business to a breathtaking level.